Guide to Vitals Period Underwear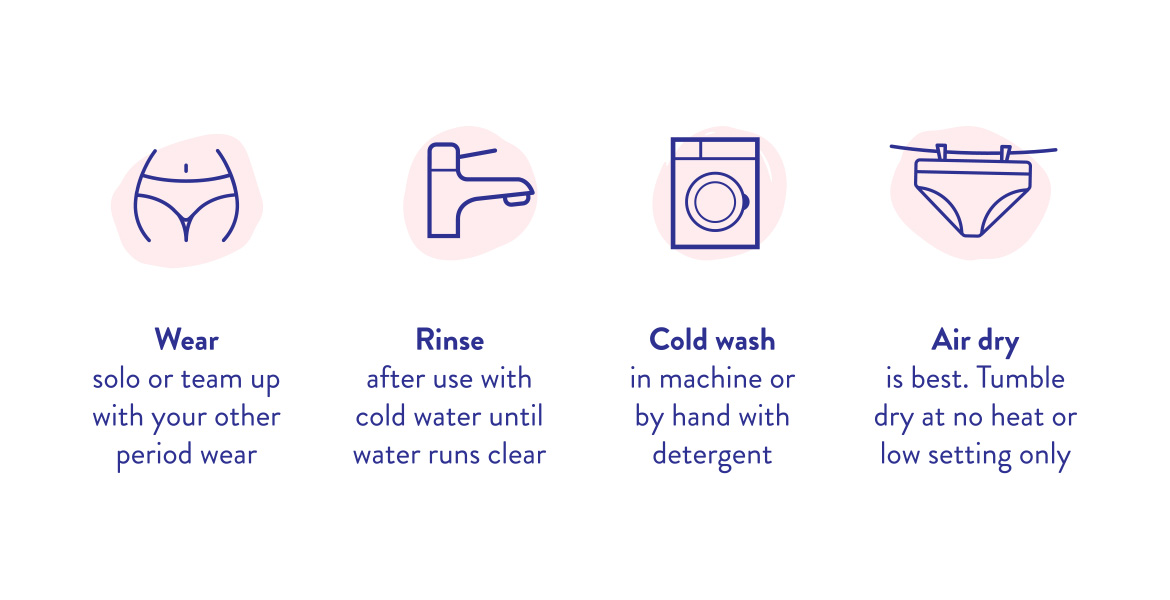 DO NOT use Fabric Softeners, Bleach, Iron or Tumble dryer. 
Machine wash only in a cold setting. Use a mesh/laundry bag while washing Vitals for longer life.


How do Vitals Period Undies work?
We're pairing comfort and style with ground-breaking, absorbent technology to keep you fresh and dry around the clock. These handy helpers will keep you covered for up to two years if you love them as you should!

A layered sandwich of fabrics are bound together with the latest leak-resistant finish. The slim, absorbent gusset covers right up the back of your underwear, holding an impressive 3-5 super tampons worth of flow!
We've carefully designed Vitals to ensure the very best in:

Absorption


Soft, natural fibres against your skin draw moisture away, meaning you'll feel dry and comfortable.



Retention


High-grade absorbent core to hold even a heavy flow



Leak-Resistance


Leak-proof layer to forever farewell those embarrassing spill stories



Breathable Fabrics


Fresh, clean and healthy - our breathable fabrics ensure you're comfortable and dry.

For more information on materials, please refer to the 'materials' tab
under the product pages or check the garment label.